Printed Tapes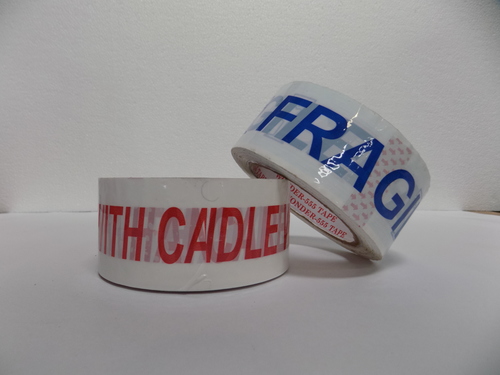 Printed Tapes
Product Description
Printed tapes are adhesive tapes that have been customized with printed messages or designs. They are commonly used in packaging and shipping to identify contents, provide instructions or warnings, and enhance branding. Printed tapes come in a variety of materials, including polypropylene, PVC, and paper, and can be printed with different colors and fonts to suit the specific needs of a business.
In addition to their practical uses, printed tapes can also be used for decorative purposes. For example, they can be used to add a pop of color or pattern to a gift wrap or craft project.
Printed tapes are typically made using a flexographic printing process, which involves transferring ink onto the tape surface using a printing plate. This process allows for high-quality printing and can accommodate a wide range of designs and colors.
Overall, printed tapes offer businesses and individuals a simple and cost-effective way to customize their packaging and enhance their branding.